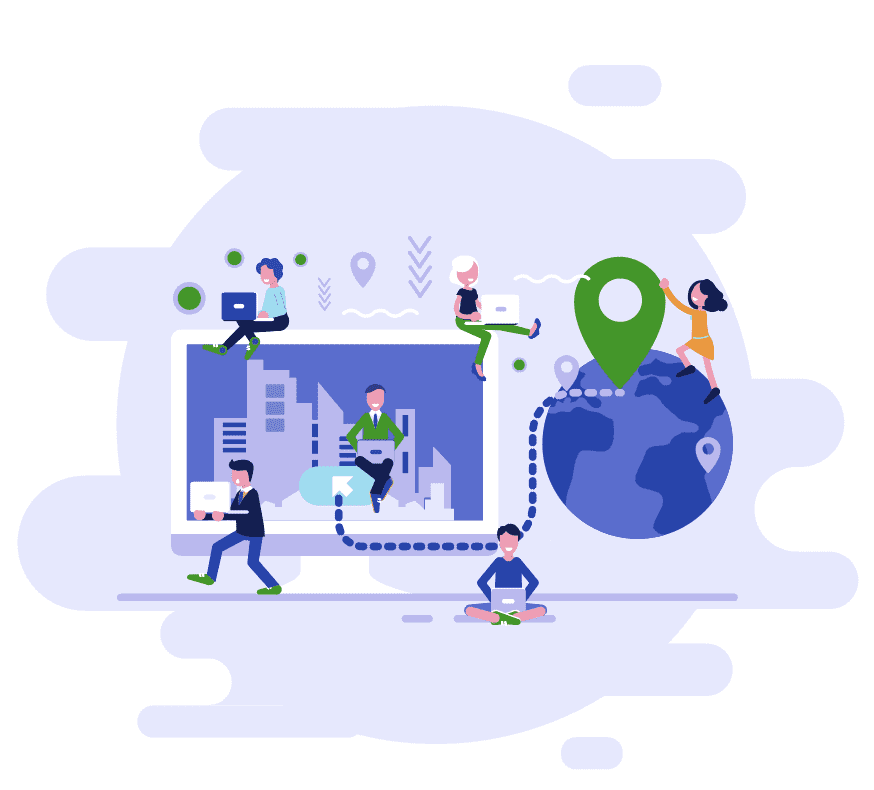 WORKSPACE SUPPORT
MAKING YOUR WORKSPACE A SAFE PLACE
Work itself is transforming in unprecedented ways. Work is no longer a physical place we go to. The way in which office workers interact may have changed forever and many workers have now turned their homes into their workspaces.
With time more fragmented — split between work and personal responsibilities —keeping your Frontline workers connected, safe and secure is a must. The challenge that organisations now face is not only the security of protecting their business data, but also the capacity to manage and support your workers, keeping business momentum forward and managing your cost.
Workspace Support is a low fee support program for your business and your staff. You can have direct access to our onshore support team during business hours, 9am to 5pm, Monday to Friday. You and your organisation can have peace of mind that if something goes wrong, they have access to our certified staff.
DON'T WORRY – BE FREE TO DO WHAT YOU LOVE
This product is more than just support. You can also receive a dedicated Account Manager*, free Domain Name Registration with Google DNS Hosting, SOPHOS Antivirus* for your Windows or Mac devices, SPIN for Backup and CloudM* to manage your corporate email signatures as well as your on-boarding and off-boarding. Not sure what you need, don't worry we do.
STOP WASTING MONEY
Stop wasting money on your IT Management with our one price product. This offering can work as your stand alone IT support or help you augment your exisiting support team.
PROFESSIONAL SERVICES & SUPPORT
SIMPLIFIED PRICING STRUCTURE FOR ALL STAFF
WORKSPACE STANDARD SUPPORT
$27.50 pu/pm
PROFESSIONAL SERVICES
Helpdesk Support via Chat, Email & Phone
Implementation of Google Workspace
as per Google Security best practice
Quarterly Account Review
INCLUDED SUBSCRIPTIONS
Google Workspace Cloud Backup Licenses
1x Domain Name Registration for .com.au
Google DNS Hosting
PRODUCT SUPPORTED*
Google Workspace
Google Classroom
Google Jamboard
Chromebooks & Chromeboxes
Google Data Studio
Google Cloud Platform
Lastpass
WORKSPACE PREMIUM SUPPORT
$33.00 pu/pm
PROFESSIONAL SERVICES
Workspace Standard
+ Dedicated Account Manager
INCLUDED SUBSCRIPTIONS
Workspace Standard
+ SOPHOS End Point protection
+ CloudM Manage
PRODUCT SUPPORTED*
Please leave your details below and we will be in touch
[hubspot type=form portal=4636367 id=212de5c6-becf-406b-b8c0-ff012da35784]
The Fine Print
Prices listed are inclusive of GST. The STANDARD Support Package minimum of 10 users, PREMIUM Support Package minimum of 20 users. Support plans require a minimum 12 month commitment. The minimum user license count is updated monthly to reflect your active users and will be invoiced for the next month. This product does not include desktop, network or unmanaged devices. Support is provided by certified onshore staff and is triaged accordingly. One (1) .com.au domain is provided free of charge and is hosted with Geeks on Tap on Google Cloud Platform. Additional domains can be purchased and managed in the one account at additional cost. Minimum cost for STANDARD Support Package is $3300, PREMIUM Support Package is $7920. Full Terms and Conditions located: geeksontap.com.au/terms-and-conditions. Managed Services Terms and Conditions located: Geeks on Tap Managed Service Description and Critical information summary
How can Chrome Enterprise
work for my business?
Retail
For any business, keep your workforce moving with the Chromebooks self-service solution.
Grab and Go
Create a better in-store environment for employees and shoppers alike with help from the cloud.
Healthcare
Take patient care to the next level with cloud-powered solutions that provide timely access to information.