G Suite Essentials
Looking for secure, integrated workspace that includes Google Meet video conferencing, Drive file storage and collaborative Docs built in to increase your teams productivity?
G Suite Essentials
Boost teamwork with a secure, integrated workspace that includes Google Meet video conferencing, Drive file storage and collaborative Docs built in.
The modern collaboration tools to elevate your teamwork
G Suite Essentials includes Docs, Sheets, and Slides. For teams that need to work together even when they're spread across offices and time zones, it's easy to create and collaborate with the entire team.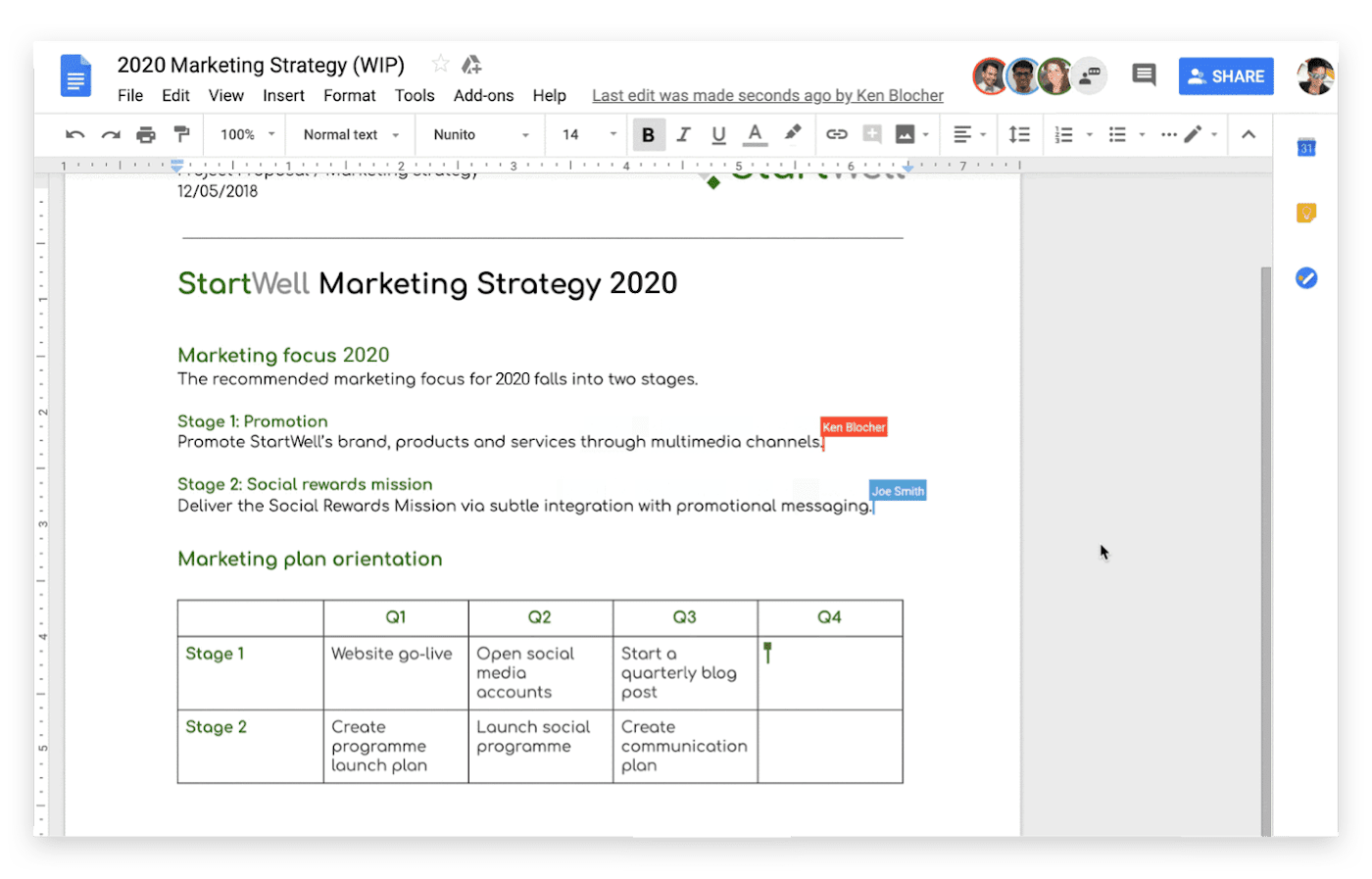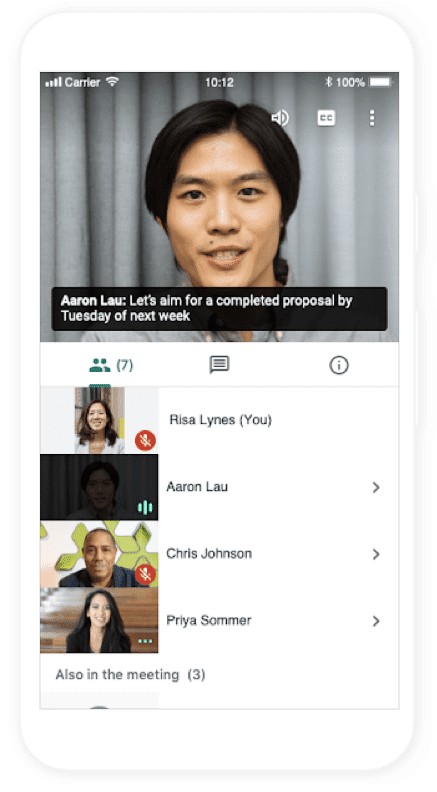 Secure, enterprise-grade video conferencing
When your team needs to connect, Google Meet delivers seamless, reliable, and simple video conferencing. You can have up to 250 participants per call and record video meetings to Google Drive for team members that can't make the meeting.
Easy and secure access to all of your content
With Google Drive, you can store, share, and access your content from any device. Teams can utilize shared drives, where files belong to the team instead of an individual, so you'll always have access to the right files.
Works with Microsoft Office
Avoid version conflicts by seeing if a teammate is editing an Office file, and get notified when it's your turn to edit the file. Schedule and join meetings directly from the Outlook calendar with the Meet plug-in.
Easy meeting recording
Connect with up to 250 meeting participants and record meetings directly to Drive, making it easy to share with those who couldn't attend. If you can't catch it live, no problem – meetings can easily be recorded and saved to Drive, so you can watch and share later.
Drive File Stream
Sync Drive files directly from the cloud with your Mac or PC, freeing up disk space and network bandwidth. Any changes you or your collaborators make are automatically updated and synced, so you'll always have the latest version.
Work on any device, anywhere
G Suite Essentials apps are available on all major platforms, enabling you to work seamlessly across your browser, mobile device, tablet, and computer.
Offline access
If you don't have access to the internet, no problem – you can still create, view, and edit files in Docs, Sheets, and Slides. Any changes you make while offline will be automatically synced as soon as you have an internet connection.
Custom surveys and forms for your team
Easily create surveys and forms to get valuable insights from your team, and analyze the data right away in Google Sheets.
Tell me more about G Suite Essentials
What's the difference between existing G Suite offers (Basic, Business, and Enterprise) and G Suite Essentials?
G Suite Essentials is built for teams and organisations that have an existing email and calendar solution in place. It's designed to coexist and integrate with your current tools, while also giving you access to Google Meet for enterprise-grade video calling, Google Drive for secure cloud storage, and Google Docs, Sheets, and Slides for content creation and collaboration. And all you need to get started is your company email address.
If you need Gmail, Calendar, or custom email for your business, G Suite Basic, Business, or Enterprise would be the right choice for you.
If I'm a current G Suite user, do I need G Suite Essentials?
No – G Suite Essentials is designed for teams and organizations that are not currently G Suite customers. If you're an existing G Suite Basic or Business customer and are interested in advanced Meet functionality, additional Drive storage, or enterprise security features like DLP, consider upgrading to G Suite Enterprise.
My company currently uses Office 365. Can I use G Suite Essentials?
Absolutely! In fact, G Suite Essentials is designed to integrate with and complement your existing technology, including Microsoft Office. Google Drive supports over 100 file types, including Word, Powerpoint, and Excel, and the Outlook plug-in for Google Meet enables you to create or join meetings directly from your calendar.
Do I need to enter a valid form of payment to get started with G Suite Essentials?
While G Suite Essentials is free through September 30, 2020, a valid form of payment like a credit card is required to help ensure that you do not experience any interruptions in service at the end of the free period. You won't be charged during the free period. If you decide you no longer want to use G Suite Essentials, you can cancel your subscription at any time.
Do I need to involve my IT department to sign up?
There's no need to involve IT, and it's easy to get your team up and running right away.
Contact us for more details
Please leave your details and we will connect with you shortly
[hubspot type=form portal=4636367 id=71b02b77-4be1-401c-a1f4-ab17e5bedd36]